I realize that my experiments interfacing the synergies of sound healing, music, the mind and the heart may never reach a lucrative, mainstream audience, but that is not my intention in creating this work. Instead, it is about connecting with like-minded folks and creating space for innovation and transformation within the cultural and spiritual revolution powered by electronic music distribution. This music is shamanic in intent, it comes through us as a gift, so to find a way to make it available to anyone for their own collection or for streaming from our server only makes sense. So please feel free to listen to any of this music simply by clicking on the album art below or to share the links or players with your friends.

I feel that starting a subscription community allowing unlimited access to all my creative, sound-based, psychoactive projects might be the best way to not only reach out to other fans of psychoactive music, but also create a collaborative dialog around this music. Please consider joining our community and helping us to blur the lines between listening and creating. Thank you for being you.

Here's what you get:
All the new music I make

streaming instantly on your mobile device via the free Bandcamp app, and also available as a high-quality download.*

Access to subscriber-exclusive messages:

These back-catalog releases:
The satisfaction of knowing you're supporting me in a sustainable way.
Join:
For $15/year, you get everything above.

You're a subscriber

Thank you!

For $50/year, you get everything above, plus:

Have a song composed and named for you once a year.

You're a subscriber

Thank you!

For $1,000/year, you get everything above, plus:

Have an album recorded based on a theme or intention you pick once a year.

You're a subscriber

Thank you!
* Downloads are DRM-free and available in MP3, FLAC and
more
.
Mad Dog Friedman
Lafayette, Colorado
Mad Dog writes from the moment and sings from his heart. His influences include sources as divergent as William Butler Yeats & the delta blues. His songwriting is sincere, simple & often humorous. He has recorded many solo & collaborative projects featuring his spontaneous compositions on harmonica, Native American flute & Theremin. He is also the founder of Mad Dog Blues & The Astral Project.
Latest Release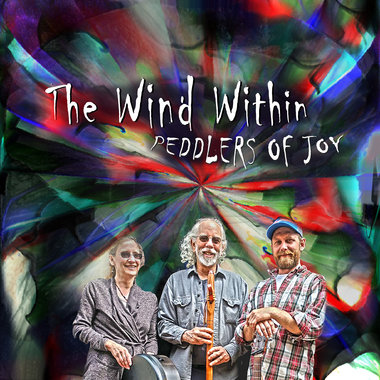 The Wind Within